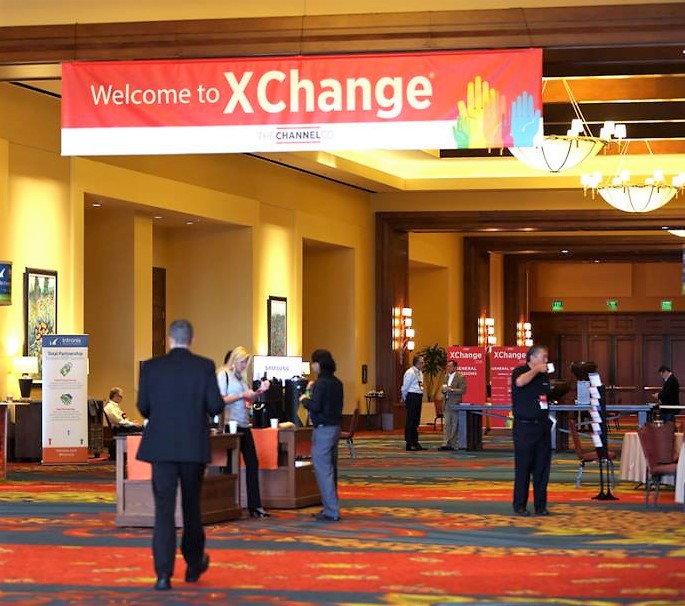 Event marketing has proven to be a very effective channel for organizations to use to reach potential buyers and convert them into leads. Be sure you are maximizing your trade show budget and achieving maximum ROI by planning early and focusing on quality, not quantity.
Check out the following tradeshow tips to get started.
Plan early
Budget approval and a signed event sponsorship contract is just the beginning. Outline your trade show strategy well in advance to align with business goals. Quickly assemble a team to brainstorm ideas and help track and meet show deadlines.
Develop thoughtful messaging
Promoting your latest offering as "the fastest, strongest, and greatest" isn't going to convert an attendee into a buyer. Speak to the needs of your audience. What problem is your service or solution going to solve for them? How will it help them perform their job better? When will they realize its value? Develop key messages and use those consistently across all of your delivery vehicles for maximum impact.
Create a visually impactful booth
Your booth is the face of your company at a tradeshow. Carefully design it to reflect your brand and to support your main messages. Simple yet eye-catching graphics that resonate with your audience will gain the most attention. Keep pop-up, tabletop, and additional signage to a minimum to maximize floor space.
Provide an engaging environment
The days of booth babes are gone (if there ever was a need). Attract prospective buyers by creating a relaxed atmosphere (no aggressive sales people blocking the aisles, please) filled with team members that are dressed appropriately, knowledgeable, and equipped to ask attendees engaging questions and answer questions.
Promote your attendance
Let your customers and prospects know that you will be attending the show and invite them to come see you if they are attending. Secure a few extra passes to offer (with your compliments) if they are not. Present opportunities for private meetings as well—especially if you are planning to demo your product. Plus, reach out to event organizers to determine if it's possible to market to the registration list in advance.
Maximize your time
Use this opportunity to meet with local clients and suppliers and consider hosting a customer appreciation dinner. Invite hot trade show leads to attend so they can interact with your happy customers and learn more about your value proposition.
Attract booth traffic
Draft a plan to draw additional foot traffic. Host a charging station, offer free food or drinks, provide a virtual reality experience, and arrange to have a physical or technology-based game (think spin the wheel, bingo, or blackjack) to draw attendees and create buzz on the show floor.
Giveaway desirable tchotchkes
If you are a big believer in event swag, make sure these items have perceived value. Technology items such as bluetooth speakers, USB drives, and ear buds as well as travel items including luggage tags and travel mugs are typically scooped up by the handful.
Target quality leads
While your tchotchkes may get gobbled up—chances are they won't be taken by qualified prospects. Attract quality attendees to your booth for a high value item. For example, if you are launching a new product offer a special price promotion for at show purchases. Send a follow-up email to attendees that allow you to scan their badges with a special show offer code. Promoting a relevant and high-value item will allow you to filter the buyers from attendees that are looking to just collect souvenirs for their kids.
Leverage social media
Promote all aspects of your trade show presence through your social media networks. Tease content, promotions, speaking sessions, etc. that you will be running to build momentum. Report "live from the show" for prospects and customers not able to attend. Post photos, videos, PowerPoint slides, etc. and use the appropriate show hash tag—and your booth number—in all posts. Share the responsibility with your entire team to get as much exposure as possible. Be sure all are trained in advance to minimize errors.
Follow up with leads during the event
Many trade shows provide access to booth leads at the end of each day. Take advantage of this by writing thank you emails (for attending your session, visiting your booth, or viewing a private demo) in advance and setting up a drip campaign in your marketing automation platform for booth leads. Send out to your list the following morning. Invite prospects back to your booth if they have additional questions or to your private conference room for a product demo. Include a premium piece of content, such as a customer testimonial or white paper, as a thank you.
Today's trade shows can cost tens of thousands of dollars. Be sure you are maximizing your trade show investment—and ROI—by carefully creating an event strategy that clearly defines goals and leverages all available resources.
To find out how PartnerDemand can help to maximize your tradeshow presence and sponsorships, connect with us.