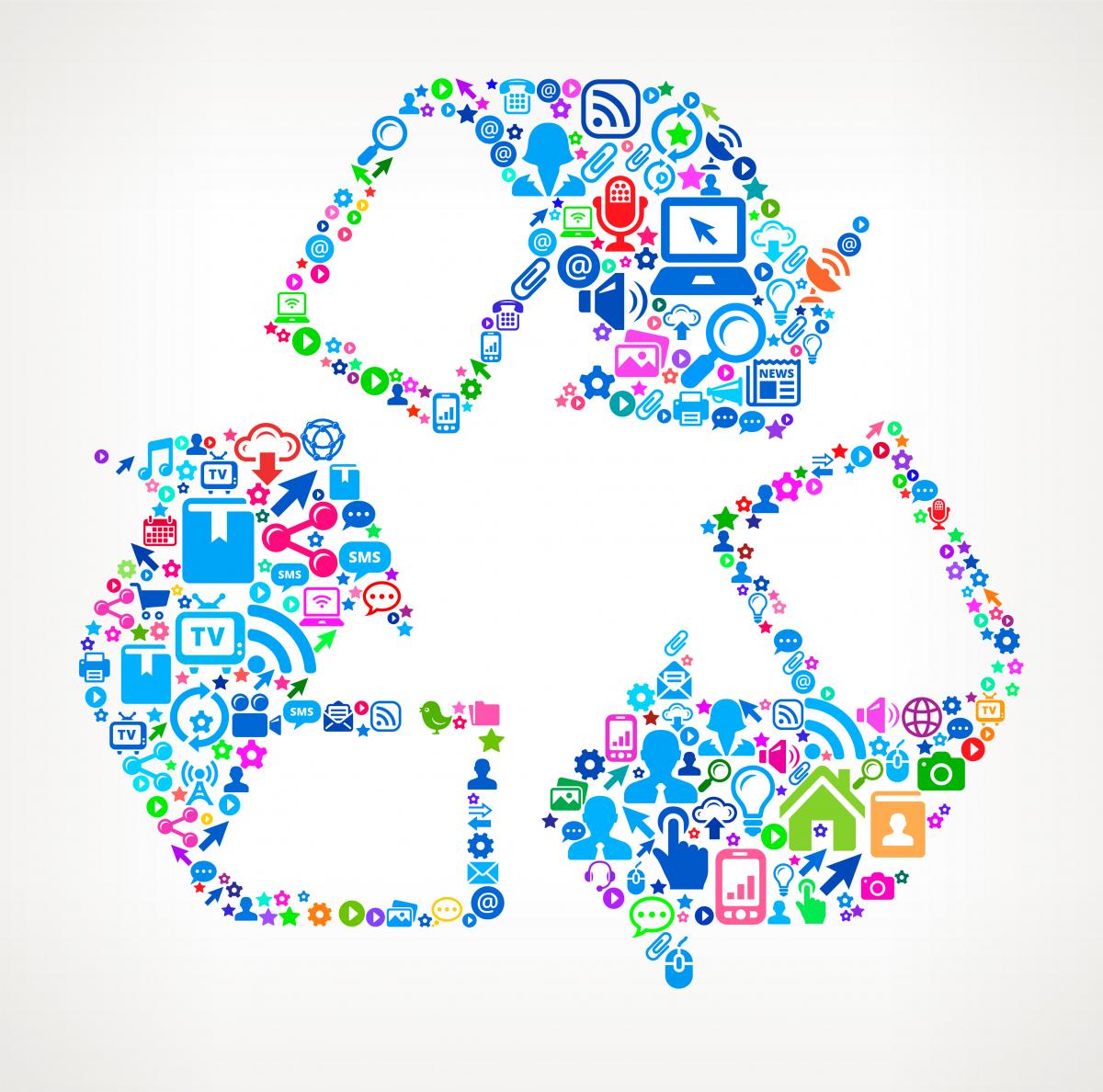 To satisfy what seems like an insatiable need for content in today's marketplace, it is critical to stay ahead of demand. While you strive to meet pressing deadlines in order to churn out valuable new marketing collateral, you may be overlooking an existing workhorse. Or two. Or three …
Instead of settling into "new invention mode," ask yourself what parts do I have in the garage right now? Sure, they may appear dull and rusty at first glance. But with a trained eye and a little elbow grease, you may find that repurposing your existing marketing assets will save time and quite possibly boost the results of your content marketing efforts.
1. Review past email campaigns
Take a fresh look at your outbound email marketing campaigns from the past year. Is there a particular theme that stands out? You may also notice a content gap that needs to be filled. Consider repurposing select email content to create a new eBook, or use it as a jumping-off point for a new white paper topic. Revisiting this dated content will enable you to quickly create dynamic new collateral— without breaking the bank.
2. Refresh and reformat dated case studies
Regardless of how you refer to them—case studies, client testimonials, use cases, etc.—customer endorsements are an invaluable marketing asset. Testimonials lend instant credibility and illustrate how your offering is better/stronger/faster than that of the competition. If your case studies currently exist in video format only, have them transcribed to a written piece of collateral or vice versa. You may also choose to convert the video's audio into a podcast for additional distribution. Repurpose testimonial quotes from the transcript and sprinkle throughout your website. Consider asking your featured customer to co-host a live Twitter session. Invite your prospects to engage with him/her to learn about their experience with your company or product, and tweet the results data gathered in the testimonial. As with all collateral, it is important to keep use cases fresh. Plan to revisit with your client each year so you can keep results current and the piece relevant.
3. Read your company blog
Your corporate blog—even if you are not the most regular publisher—is a great resource to tap. Perhaps there is a pertinent mini-series or group of individual posts that would translate well into a presentation fit for a webinar? You may find interesting facts or research findings that prompt you to think through a compelling infographic or GIF you can share through your social networks. At the very least you may find that some of your old posts spark new ideas for future topics.
4. Engage your sales team
While you may find they are not the freshly designed and internally blessed presentations you had provided, your sales team may possess beneficial content that could be polished and repurposed. Perhaps a few extra slides were created to wow a new prospect, relevant data was collected to impress an executive decision-maker, or an analyst report was purchased so a relevant finding could be cited. Whatever the reasons, review all internal presentations and repurpose those worthy into fresh decks that can be distributed on SlideShare and embedded on your website.
5. Review internal research and documentation
Grab a cup of coffee and peruse your internal product documentation and technical white papers. Review past competitive research and customer feedback surveys. Chances are you will find a few content nuggets worthy of the spotlight after a few modifications. Be creative and stay open to finding interesting content in new places.
By really digging in and getting your hands a little dirty, you can maximize valuable time, resources—and budget—to exponentially increase your library of marketing collateral.
And don't forget to engage your Partner Demand Strategic Account Manager at contact@partnerdemand.com to find out how she can help you stretch your MDF further by repurposing versus re-creating your content every quarter.