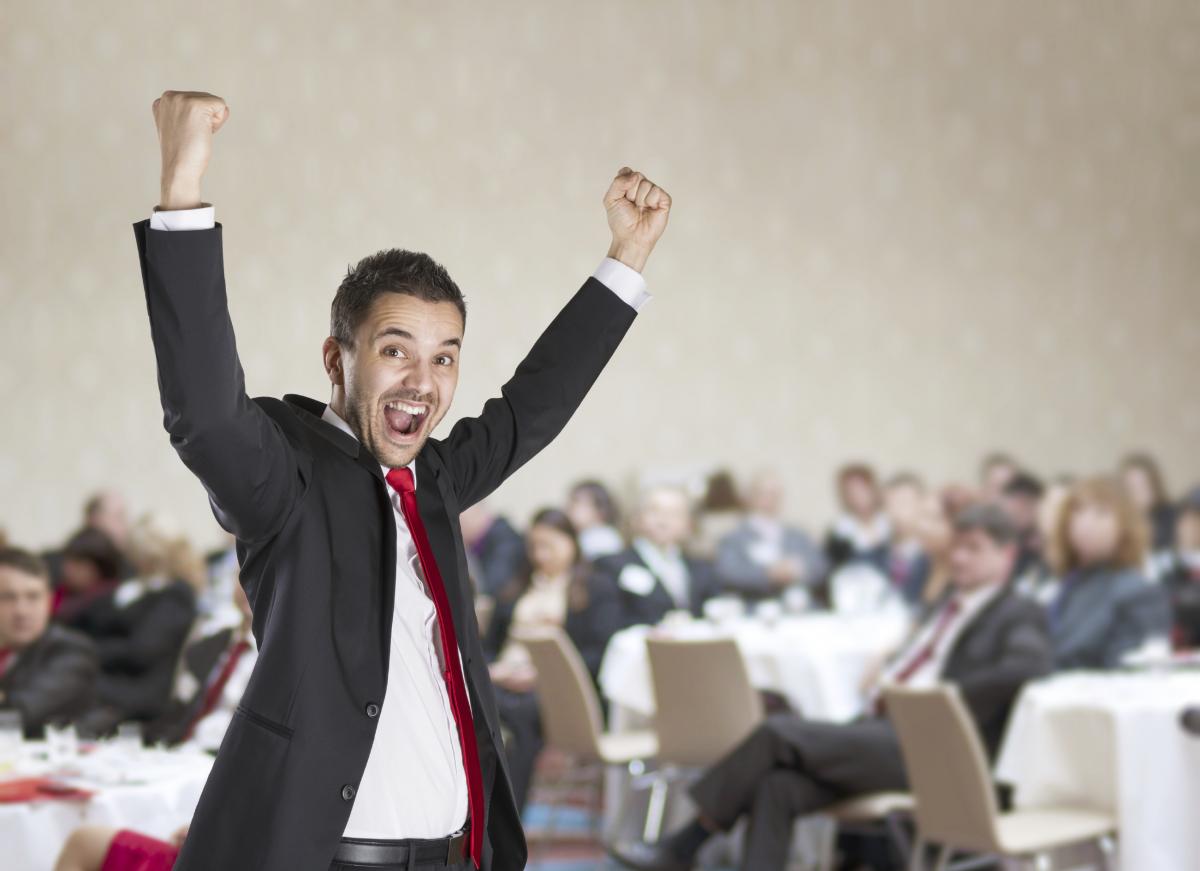 Planning an event for your business is a large undertaking, and after all of the goal setting, location scouting, contract negotiation and designing presentations, it is devastating when your event doesn't draw the crowd you expected. It is even more disappointing when a well-planned event doesn't bring your company any value because the wrong people attended.
To make sure your next event is attended by the size and type of audience that fit your goals, here are six strategies you should employ: Read more....
1.Save the Date
Once you have chosen a date for your event, you should consider sending out a "Save The Date" notification. Direct marketing expert Dan Kennedy begins mentioning his events in his newsletters a year before they occur—before a date is even set.
While informing your audience about your event months or even four to six weeks out may not result in a large number of registrations right away, it does serve to put your event top of mind. This way when a formal invitation comes, your prospects are already anticipating it.
2.Personalized Invitation
The goal of your invitation should be to stand out from the clutter and speak directly to your recipients' interests. While personalized emails can see up to six times more transactions than mass emails, consider going even further with a paper invitation (if your event ROI will justify the additional cost). Make sure the body of your invitation speaks to recipients' pain points, and use this opportunity to let them know the benefits of attending.
3.Simple Event Registration Page
When you put a lot of time into creating a thoughtful invitation that stands out and presents the benefits of attending, you don't want to lose your audience at the registration page. Make sure you restate the benefits, but keep it brief. You want visitors to become registrants.  HubSpot found that removing one field from your web form increases registration by 50 percent. Only ask for information that is absolutely necessary.
4.Use Targeted Social Media
Throughout your entire event, social media promotion can be valuable for creating buzz and increasing attendance. eMarketer found that while 88 percent of marketers use social media to increase event awareness, only 63 percent use it to drive attendance. Effectively driving attendance requires you to understand the difference between the two. Instead of merely mentioning the event via social media, post specific, targeted calls to action that drive prospects to your event registration page.
5.Send Reminders
According to ON24's latest webinar benchmark report, only 35 percent to 45 percent of people who register for a webinar attend live. The number is even lower for face-to-face events. Simply getting your audience to register isn't enough to ensure they will attend. Send regular reminders to event registrants, and send a few different invitations to people who have not yet registered. If it is scalable for your event, a simple phone call the day before can exponentially increase your registration-to-attendee conversion rate.
6.Collect Feedback
After your event is over, solicit feedback. This serves as a way to improve on the event itself and on the strategies used to acquire your audience. More importantly, it shows your attendees you want to continue the conversation.
Planning and executing a successful event can be a challenge, but if you plan early, invest in a personalized, unique invitation, simplify registration, use social media and remind your attendees to join you, you can greatly increase your chances of success.
What strategies do you use to generate an audience at your events? Let us know in the comments!