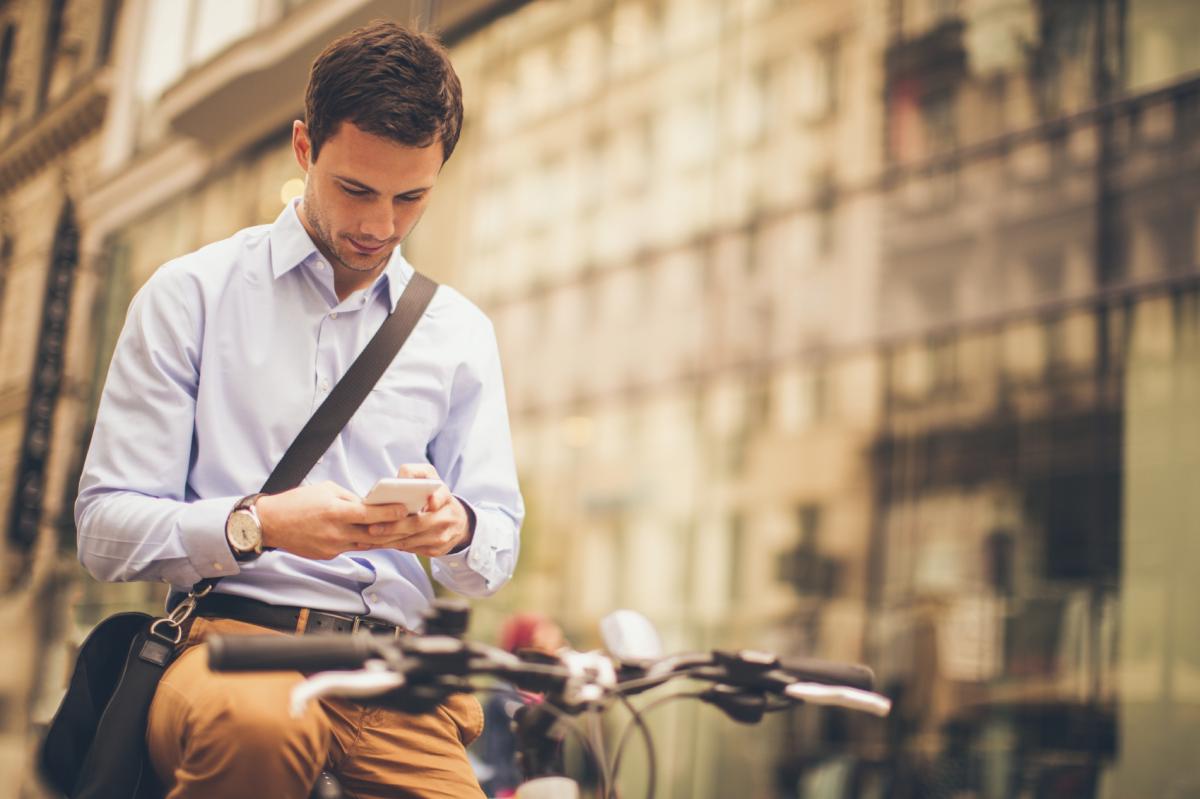 There's no question that mobile technology has changed the way business is done, but the revolution impacts more than consumer marketers. Mobile has transformed business-to-business marketing as well. Read more....
Fifty-two percent of senior-level executives are embracing opportunities to communicate, research products and services, and make purchases from suppliers through mobile websites and apps, according to Forbes Insights. Buying behavior is changing—and so is how marketers reach potential customers. In April 2015, Google refreshed its algorithm, which boosts mobile search rankings for websites that are mobile-friendly.
Many companies have not responded to these changes. Staying that course is risky. 
Marketers must respond to these transformative changes in researching and buying behaviors. It's critical to embrace a mobile marketing technology strategy that makes the mobile platform integral to the B2B buying process. 
Mobile Site Design Options
There are two main options for a mobile website. You can create a separate website or build a single website that responds to how the lead is viewing the site.
Use a responsive design: A responsive website responds to the lead's behavior and environment based on screen size, platform and orientation. Unlike a mobile website, responsive sites are used by all devices. Consisting of a mix of flexible grids and layouts, images and an intelligent use of CSS media queries responsive web pages fluidly change as the viewing devices changes and/or the perspective changes (portrait vs. landscape). 
Create a mobile website: A mobile website runs on a server specifically set up for hosting mobile pages. A mobile site has fewer features and less content. For example, some of the more detailed content from the home page is moved to secondary pages.
There are many affordable tools that can help you turn your website into a mobile-friendly site, including Mobify, Mofuse, MobiSiteGalore and Wirenode.
Tips to Optimize Mobile Site Engagement
To improve mobile browsing, boost engagement and optimize conversions, consider the following when designing pages and forms:
Clicking "device": Are people clicking using a mouse or a finger? On a desktop PC or laptop, users usually have a mouse to navigate and select items. On a smartphone or tablet, their fingers touch the screen to respond to the call to action. What is easy to select with a mouse may be hard to select with a "fat" finger on a tiny spot on a screen.
Graphics and download speed: On mobile devices, it is advisable to display fewer graphics than for desktop or laptop views, so that a site doesn't take forever to load on a smartphone. Larger images also may need to be exchanged for smaller ones. But this doesn't mean use low-resolution images, and in fact, high-resolution images actually work better on mobile devices.
Icons: Use icons to visually and effectively communicate what your company does. On mobile devices, use icons tell your story without taking up a lot of screen real estate.
Long pages: Driven by smartphones, long, scrolling pages are now a web design staple. Use this change to your advantage and fill long pages with quality content. Remember, users and search engines love quality content—and research shows that quality content drives conversion.
White space: Don't clutter your site. Use a clean design with white space to maintain balance. An open design also gives designers the flexibility to account for differences in mobile device screen size. 
Form design: It can be very difficult for people to complete forms from their mobile devices. Within your forms, you should turn off autocorrect and turn on auto capitalization. It's helpful to use the email specific input field for email address so mobile leads have the @ sign on their main keyboard, and set the input width to 100 percent.
Reap the Benefits
Mobile-friendly websites are increasingly necessary as business technology buyers make more decisions from their smartphones, tablets and other mobile devices. Embracing a mobile marketing strategy will improve the user experience, decrease the time it takes to load web pages, increase the time people spend on your site, and even improve your SEO rankings.
Learn how PartnerDemand can help you mobilize your marketing. Contact us at contact@partnerdemand.com. Follow us on twitter @PartnerDemand