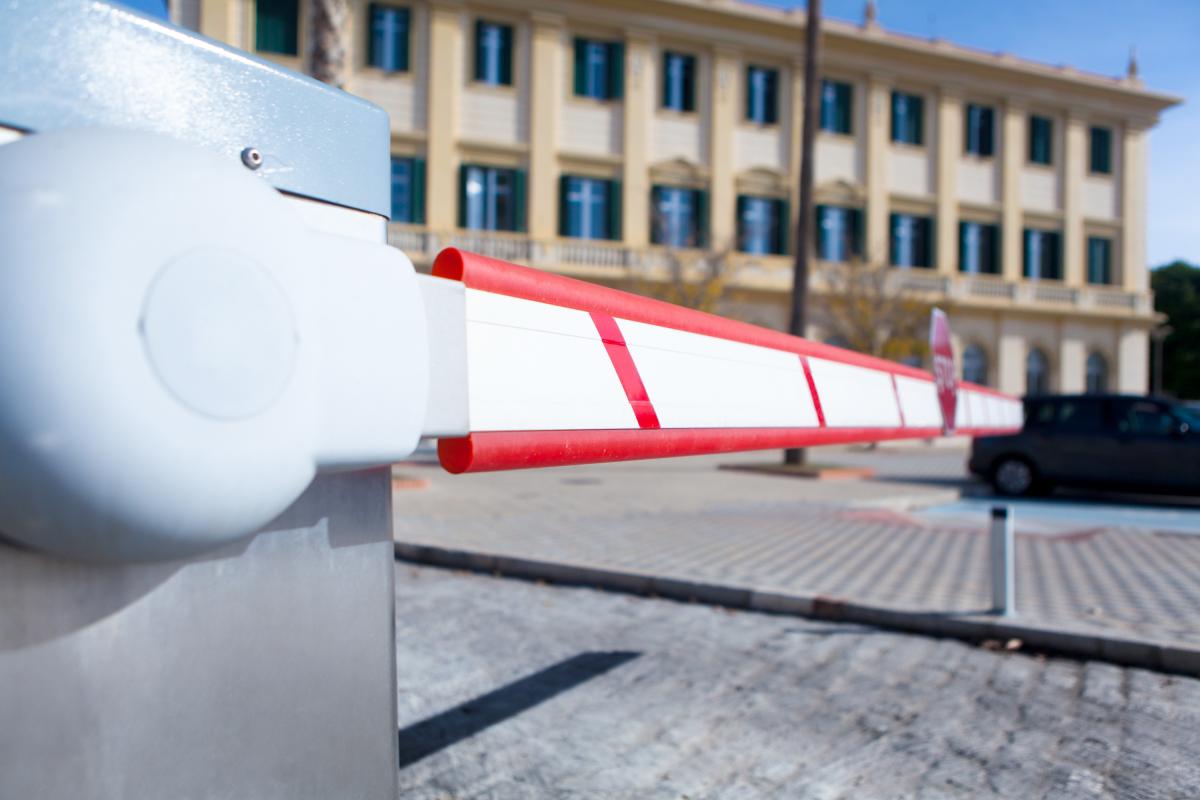 To gate or not to gate—that's a question many marketers struggle with as they finalize each new piece of content.                                                                                                          
On one hand, the goal of marketing is to increase sales by gaining the interest of prospective buyers. On the flip side, if you gate all of your lead generation content, you may discourage users from viewing your assets.
Before engaging in this discussion any further, let's define gated and ungated content.
Gated content is anything behind a form or a call-to-action that requires a user to provide information in exchange for access to your marketing assets. Generally speaking, it's always a good idea to gate premium content—high-value materials you believe your audience will "pay" (i.e., provide contact information) for, such as:
Webinars
eBooks
White papers
Original data and research
Detailed guides
Ungated content is essentially "free" content. This type of content does not require users to fill out a web form to receive access. Often the attention-grabbing piece intended to guide users to a more substantial—and gated—asset, ungated content includes:
YouTube videos
Blogs (like this one)
Use cases
Social media updates
Video clips or tutorials
Infographics
Press releases
News articles
Data sheets
Customer testimonials
SlideShare presentations
Podcasts
Product demos
Any ungated content made available by your technology vendor
When and why to gate
Successful content marketing strategies include a mix of gated and ungated content. This ensures your audience has access to an abundance of helpful material and "pays" for in-depth premium content by offering their contact information.
Before you start saving assets into folders labeled gated and ungated, you need to evaluate each piece individually—and answer specific questions:
What's the purpose?
Who is it intended for?
Was it created to build thought leadership or drive demand generation?
What stage of the buying cycle is it suited to?
What's the shelf life?
Would you want to talk to this prospect after he or she has consumed this asset?
Answering these questions in the planning phase will help strengthen your content marketing strategy.
Pros vs. cons
Gating compelling content provides an opportunity for digital marketers to capture invaluable prospect data and generate solid leads. It also helps you separate window shoppers from actual buyers.
However, that gated content is not downloaded at nearly the same frequency as ungated content. Prospects interested, but not that interested in your content, may see your gate and knock on someone else's door—getting similar information for free.
That's why it's important that gated content is perceived as highly valuable—making a web form seem like a small price to pay in return.
Gating content provides a prime opportunity to gauge a prospect's interest level. Some companies use this opportunity to gather a great deal of information. Questions pertaining to business objectives, position, company size—the possibilities are endless—and sometimes exhausting for end users. In these cases, prospects may initially view the content as highly valuable and start to complete the web form, only to become fatigued and abandon it midway.
Some enterprises view this risk as worthwhile if it proves successful in capturing information from very interested buyers. Others simplify web forms to maximize conversions and grow their marketing databases—or employ progressive profiling to gather information over time.
Whichever path you choose, ensure that it aligns to overarching business objectives.
Data collection: What you need vs. what's nice to have
An email address. At the very least, that is what you need.
Gaining a prospect's email address enables you to establish a connection. It provides an opportunity to include the prospect in a multitouch email campaign down the road to "warm" them up (in hopes they continue to rise in your sales funnel).
Aside from an email address, you will want to capture their name and phone number for the same reasons. You may require additional information including company name, title, and website URL.
Requiring information beyond that often prompts the "have I asked too many questions" feeling. How do you know when you are encroaching on the "abandon ship!" feeling that prompts responders to close their window altogether?
Depending on your business, and marketing purpose, you may decide that collecting the following information is worth taking the risk:
Industry
Number of employees
Technology used (CRM/software/hardware/etc.)
Role
Biggest challenge
Time frame to buy
Interest level
Deciding what to gate is an important decision that should be made as a part of your overarching content marketing strategy. Doing so will help you determine what high-value assets you need to create and how you can leverage them to create promotional (and free) content to attract an audience.
In closing, we'll leave you with a recap:
Do: Gate high-value content
Don't: Gate all of the content on your website
Do: Optimize web forms to encourage conversions
Don't: Require unnecessary information
Do: Eliminate unneeded steps (i.e., linking to your web form from a landing page)
Don't: Require return visitors to complete forms again
Do: Share content with the sales team in advance
Don't: Keep noticeably dated content on your website
Do: Create a content calendar to keep your website fresh
Don't: Spam the leads you generate
Do: Nurture leads through meaningful content
Don't: Forget to compare the performance of content assets