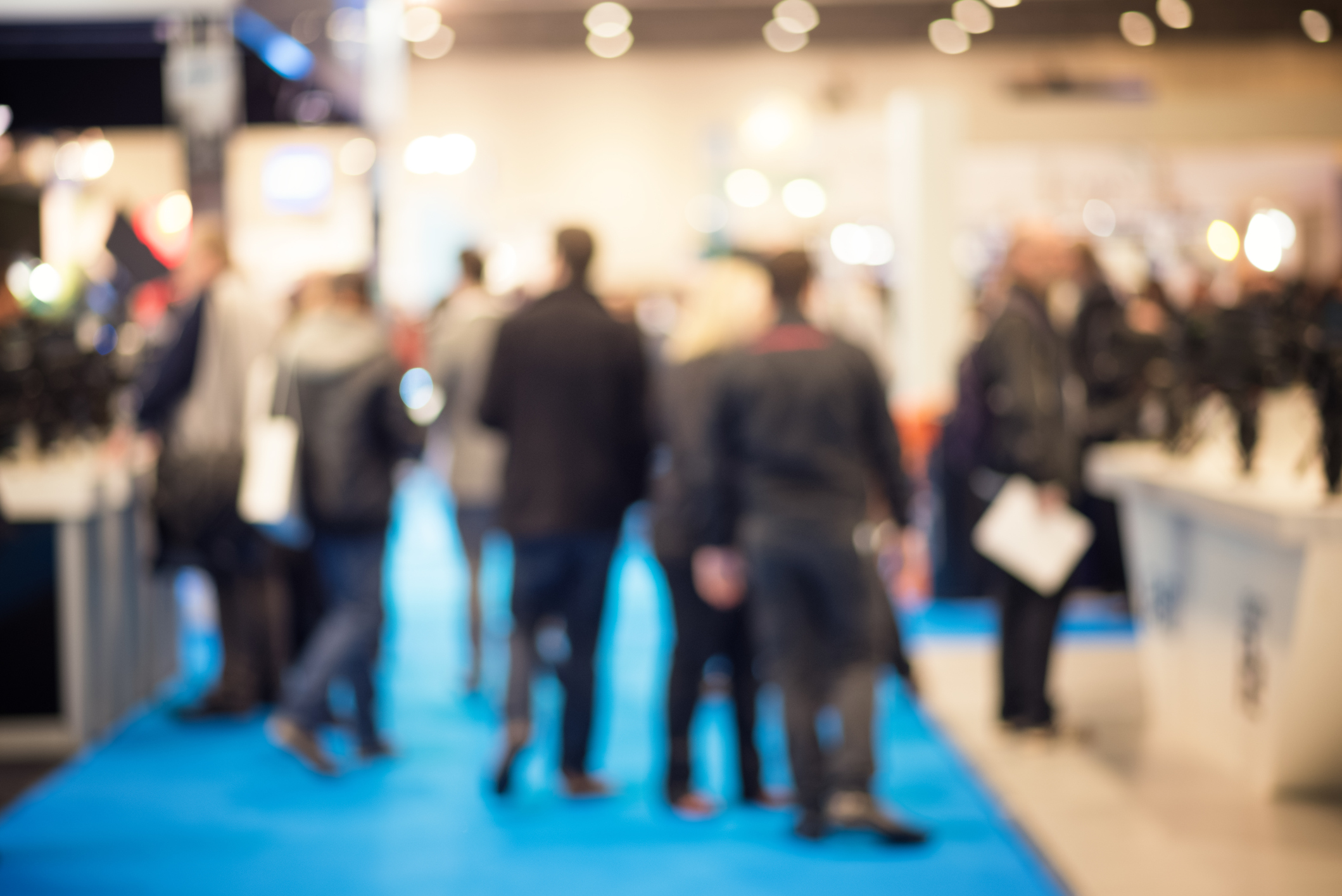 By now, I think we all know that just having a booth at a trade show isn't going to guarantee that people visit. You need to give them a reason to visit—and not in the form of a hackneyed "booth babe." Read on to learn ways to draw people to your booth while still maintaining your company's respectability.
Offer A Raffle Prize
Are you willing to offer up your contact information at every booth you visit at a trade show, either by writing it down or having your badge scanned? Of course not! The people who are visiting your booth feel the exact same way, so an incentive to provide that information is critical. One option is to offer a prize to be selected randomly right before the trade show ends from all the people who visited your booth and had their badge scanned.
What you offer as a raffle prize is up to you—and also up to your booth. It could be a free version of your product, a laptop or tablet, or something unique. One trade show booth I worked years back offered a navy Kate Spade tote as a giveaway. Those of you who know Kate Spade's bags are probably swooning right now, and you should be, because this tote was a thing of beauty. We wanted to do something outside the normal and it paid off because people visited our booth to (a) see the bag; (b) talk about how handy it would be to carry around everything they'd picked up at the show and also to use for work; and (c) offer their badge to be scanned for the chance to win it.
Unusual Tchotchkes
When you visit a trade show booth, you're likely to walk away with a pen or a notepad emblazoned with the company's logo. While those do come in handy for taking notes and have their place, they're not exactly memorable. Consider your audience and create something they'll want to post on social media and tell their friends/co-workers about, while spreading your brand.
At a past company I worked for, we did a play on the card game, "Cards Against Humanity," and created a mini card deck of "Marketing Against Humanity". Now, our deck certainly wasn't raunchy like the real game. Instead, the statements consisted of phrases like "The best way to lead generation is ____" and some of the potential card answers included: "Free iPads"; "1,000 unsubscribes"; and "hot data scientists." Our audience was entirely marketers, so we played to that.
The card decks also worked as a way to create some video footage of the event. We had visitors to the booth decide which of three potential answers were the best one. This got the visitors talking, created some laughs, and got them interested in finding out more about what we actually did, besides creating new card games.
Keep The Conversation Going Online
Make sure that you're promoting your trade show booth before and during the show. Utilize your social media posts to highlight video and photos from the booth; promote any raffles, special offers and giveaways; and of course, mention your booth number throughout.
Does your company need help with a trade show? Contact our team at PartnerDemand Services for help with trade show materials that will prompt your customers to take action.