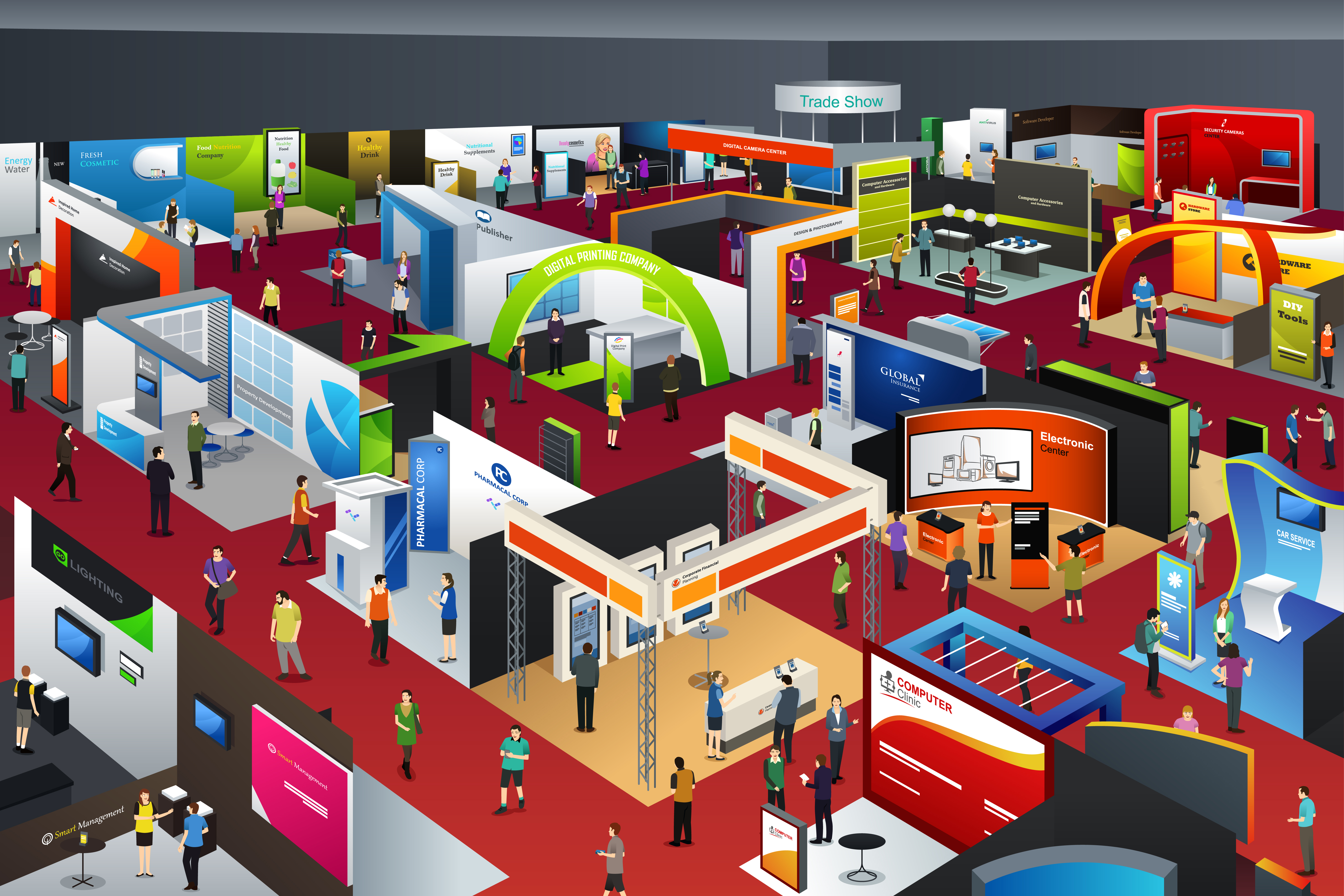 Are you considering a virtual trade show investment?
Pressure is increasingly being put on marketers to justify event spending by reporting ROI, which has made the digital trade show an appealing option. Trade show benefits  of low cost, convenience, flexibility, and data tracking capabilities are fueling traction for this increasingly popular marketing platform.
But, is a complete virtual trade show event—including booth design, set-up, sessions, and lead generation—all it's promised to be?
Live trade shows have been a staple in marketers' toolboxes for a reason as the opportunity for sponsors to engage in discussions with qualified business buyers and demonstrate thought leadership is highly valuable. Perhaps equally so is the ability to network with industry colleagues, create new business relationships, and share experiences and insights.
Translating exhibit halls, booths, and keynote presentations into a virtual reality has been made easier by maturing tradeshow technology. However, recreating live trade show experiences is much more difficult.
So, are virtual trade shows right for your company? Evaluate the pros and cons to be sure.
Pros
Cost-savings. Think of the money you'll save on lodging, airfare, meals, print production, shipping, registration, and sponsorship fees.
Lead generation. Online registration makes lead retrieval and post-show nurturing easier.
Time-savings. Virtual attendance can be completed in or out of the office, and on your own schedule.
Content consumption. Digital assets housed in virtual tradeshows have the potential to go viral.
Cons
Networking. Lack of opportunities to engage with attendees organically over breakfast, after a session, or across a booth aisle.
Interaction. Inability to physically interact with products or solutions on the show floor.
Engagement. Online attendees are more easily distracted by pressing business needs, co-worker interruptions, or multi-tasking in another browser.
Technology dependent. Online trade shows are vulnerable to connectivity issues or software complications.
Impersonal. Communication over chat is not as rich as in-person dialogue that enables prospects to put a face to a brand name.
Deciding if a virtual trade show is right for your business depends on your event objectives. If you are purely seeking industry insight or looking to increase the size of your database, a virtual trade show may be right for you.
If your goals include networking with your peers, developing relationships with prospects, or generating highly qualified leads, however, you may prefer to invest in live events.
The low price tag of a virtual trade show makes it easy to decide with an affordable test. Put metrics in place to evaluate effectiveness and measure ROI—and compare the results with a live trade show event. You may end up choosing one over the other, or leveraging both in your event marketing strategy.