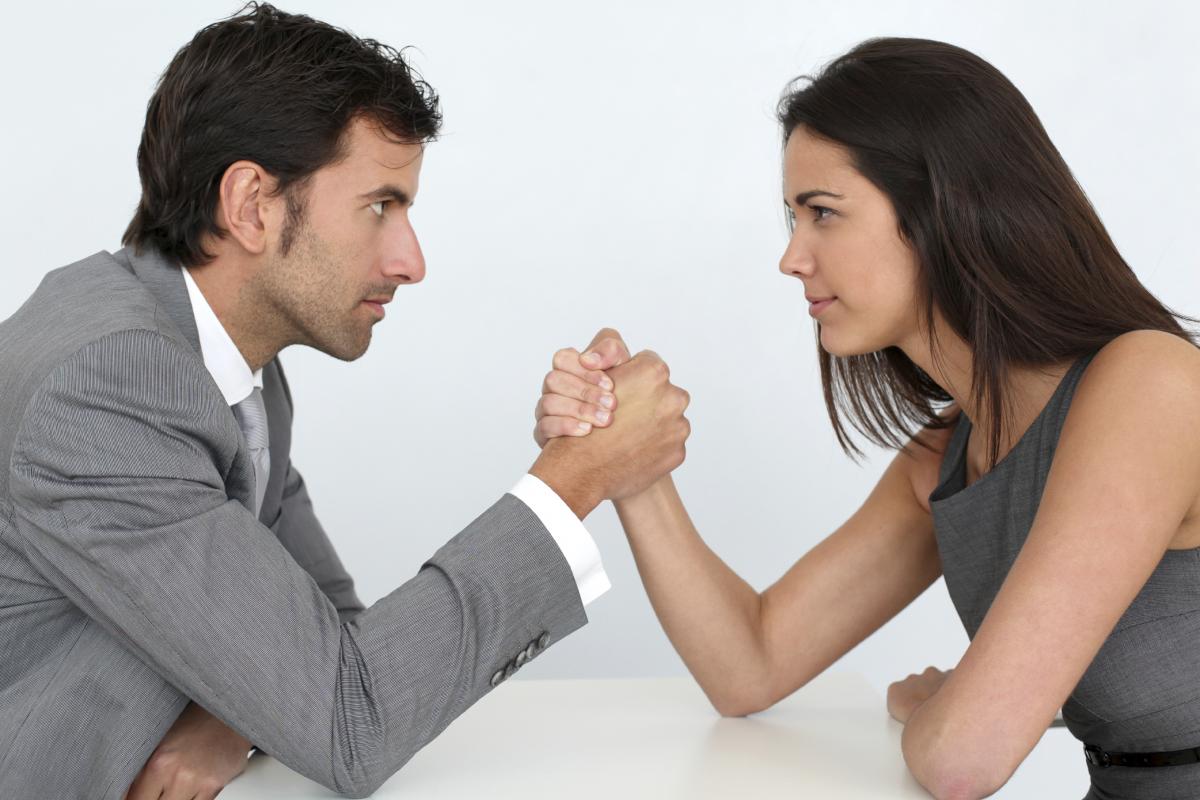 Tension. Finger-pointing. Dissatisfaction.               
The battle brewing between your sales and marketing organizations is as common as classic sibling rivalry. The misunderstanding and miscommunication that goes along with it is no doubt impacting—and likely hindering—the success of your marketing.
Complaints and stress will continue to escalate unless you take the steps needed to promote peace in your organization. Reaching across the aisle and initiating an open dialogue with your sales organization will boost productivity—and ensure your pipeline stays full.
While the methods below may not be the antidote needed to resolve all of the issues you face, they will help you find common ground on which to build.
Engage your sales team early
"These leads are junk!"
"We tried that last year, and it didn't work then, either!"
Soliciting feedback after a marketing campaign has been completed is not the best way to win over your sales colleagues. Engaging your sales team on Day 1 will encourage communication and demonstrate your desire to work together to meet revenue goals.
Provide sales with an opportunity to review your annual marketing plan. Keep an open mind and encourage feedback. Share new content, a draft of an upcoming email campaign, etc. Giving sales a head's up before a campaign launches provides you with an opportunity to discuss campaign goals. It also ensures that your sales organization has time to coordinate efforts, so new leads are followed up promptly.
Mutually agree on your target audience
The key to all successful marketing programs is to ensure you are reaching the right audience. It is critical that both your marketing and sales organizations agree on the profile of your target audience.
Encourage your sales counterparts to be a part of this process. Facilitate a meeting to find out what types of prospect profiles and titles convert to sales faster.
Ask the following questions to learn more about the prospects and customers your sales team speaks with often:
What titles do your prospects traditionally hold?
What are the common pain points they are looking to solve?
What products and services do they currently use?
What kind of data do they need to make an informed decision?
Who are their preferred vendors?
What industry analysts, experts and publications do they look to for information?
What types of events do they attend?
What are their preferred methods of communication?
Leveraging your sales organization to gain deeper insight into your audience will enable you to assess your current strategies and tailor your communications. Armed with this type of information, you may choose to switch delivery vehicles or reallocate investments to ensure you are maximizing your budget.
Define and provide visibility into the lead management process
Make the time to discuss and agree on the lead management process. Document mutually agreed upon lead definitions, marketing qualified lead, sales qualified lead, etc. to ensure both groups are using the same metrics and have parallel expectations. Confirm that your reporting tools also use the same definitions. Sharing campaign metrics will go a long way in boosting the confidence your sales team has in your marketing organization.
While the conflicts between sales and marketing are not new ones, they seem to have become an accepted part of doing business. Do not let this become the standard within your organization. Engaging your sales counterparts early, requesting their participation in defining your target audience and communicating your lead definitions will go a long way to creating a foundation for a mutually beneficial partnership.