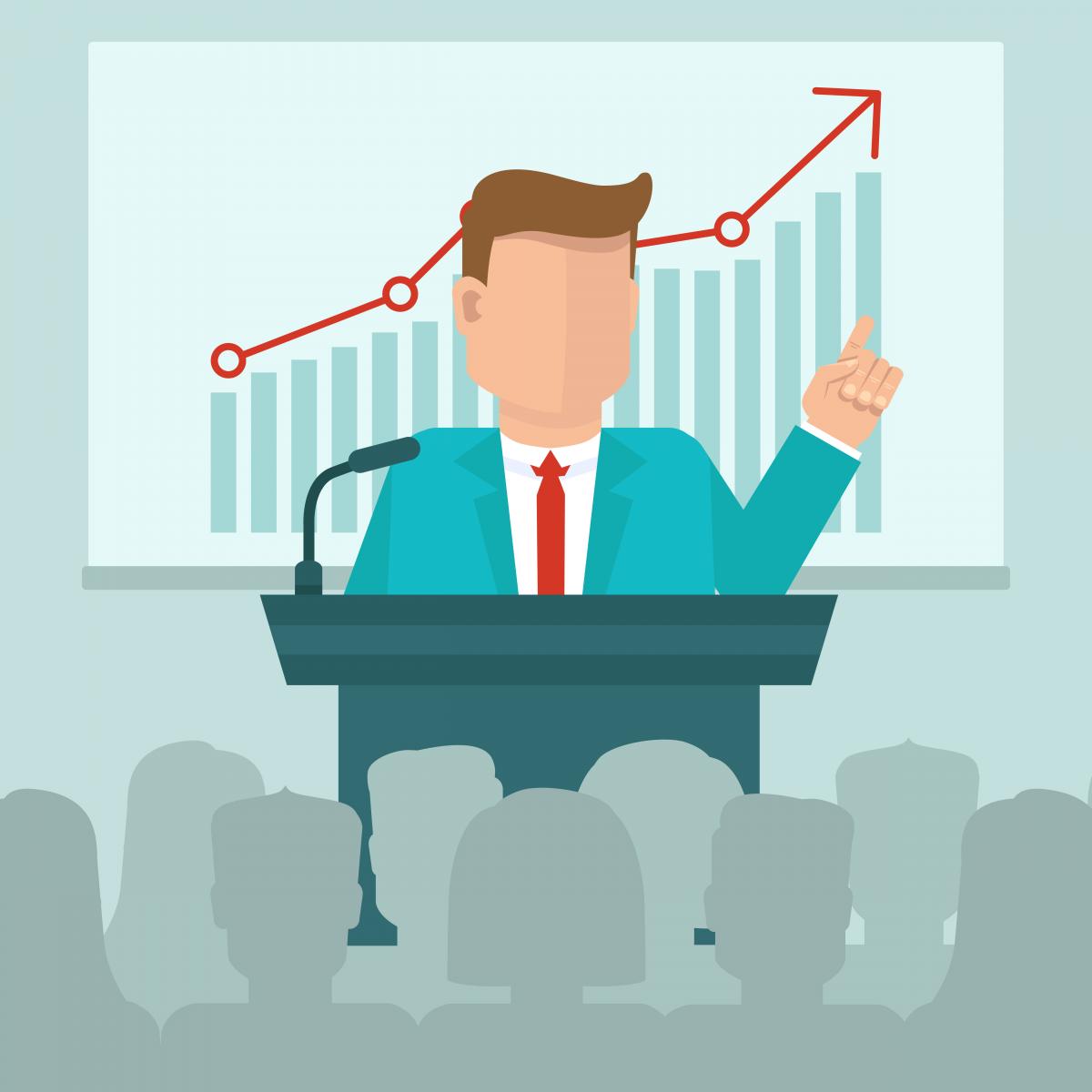 Despite the growth of digital strategies such as social media and email marketing, 67 percent of B2B marketers still consider event marketing their most successful strategy. But how is success measured?
Simply launching a webinar or live event does not ensure you'll get the results you want. To see real success—and ROI—you need to set goals.
Whether offline or online, event marketing can be an effective way for companies to connect with their audience, boost brand exposure and generate leads to fuel revenue growth. Understanding what you want to gain and what you want your customers to gain not only gives you a metric for measuring the ROI of your event, it also increases the likelihood of a successful outcome. 
Setting Goals for Your Company
While there are a number of reasons why you might want to hold an event, it is imperative to clearly define how the event will benefit your business. A survey by BtoB Magazine and Marketo found there are four common event marketing goals companies have in common:
83 percent of companies want to generate leads
72 percent want to increase customer engagement
72 percent want to build their brand
57 percent want to provide product education and training
While it is important to have an overall goal for your event, being very specific about what you want to achieve is even more important. Once you have determined your overall goals, decide which metrics you need to track. For example, if your goal is to generate leads, set a specific number of leads you need to generate to meet ROI expectations for your event.
Defining Benefits for Your Audience
It is not only important to set your own goals for your event, you also need to identify for your audience the benefits of attending—either online or in person.  Understanding your audience's needs and interests is the first step.
Ask your customers what is important to them. Find out what would make them want to take time out of their day and spend it with you. Keep your finger on the pulse on the industry. Understand the hot topics and emerging technologies, and translate these into your content and into the benefits of attending your event.
Will there be an educational benefit? Perhaps you are introducing a new, hot security solution, and attendees will be able to demo the solution and learn how it can protect their data from security breaches. Will there be an opportunity to meet the CTO of a Fortune 100 company and learn how he or she is leveraging the cloud for greater business agility? Will there be an opportunity to network with peers and share best practices for migrating from a public to private cloud? Whatever the benefit, it must be clear and relevant to your audience.
Clearly defining your audience members' goals and using those to shape your event content will entice people to attend and ensure they leave with a real benefit.  Being able to communicate clear benefits and take-aways will make the value of your event much more apparent and help drive registration and, ultimately, attendance.
Once you understand your goals and your customers' goals and have turned these into your event benefits, you are ready to create your marketing plan.
The key is to translate the goals and benefits into your messaging. Make sure to integrate everything you know about content marketing to get your message out there where your prospects are looking. And make sure it is loud, clear and enticing.
Use email, social, LinkedIn, the phone—talk benefits. Show your prospects that their investment in your event will have a clear return. Show them you understand their needs and have crafted an event that answers those needs.
The bottom line is this—goal setting is equally as important as choosing a time and place or handling any other details of an event. When you know precisely what you want your company and audience to get out of the event, it will help greatly with the planning process and will provide measurable ROI for both your company and your clients.