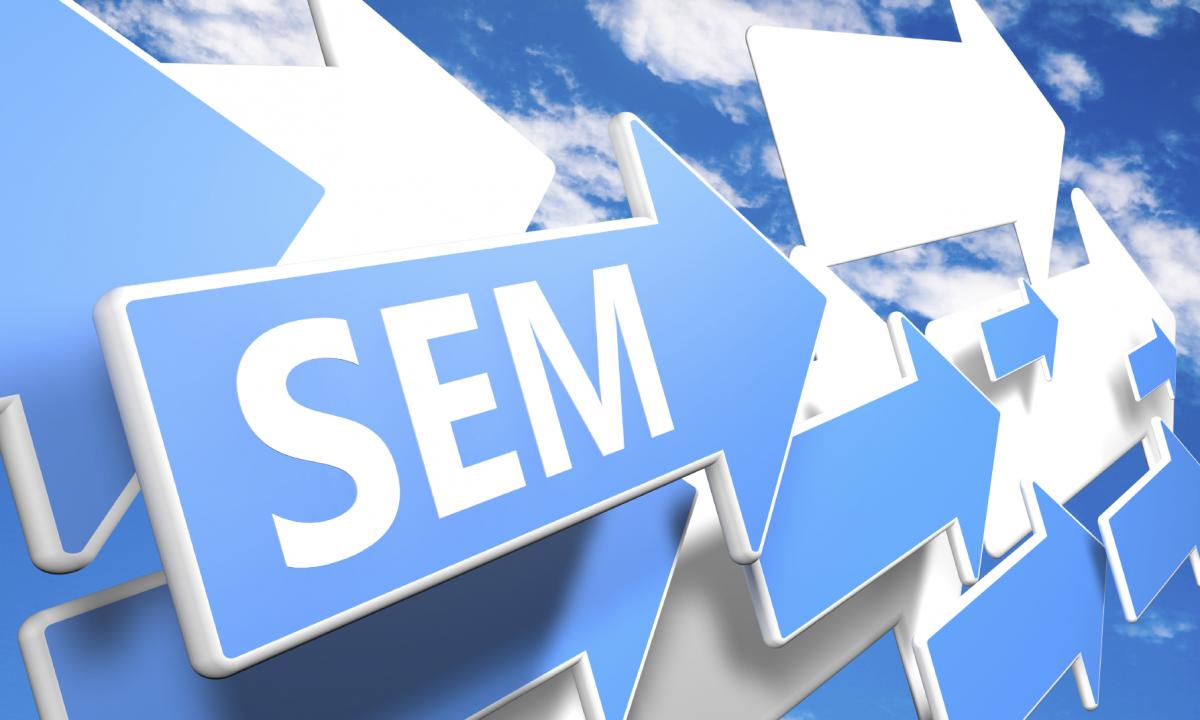 While many pundits shout the benefits of one type of marketing over another, the reality is that all marketing efforts have value in today's crowded, busy world. If your business is going to focus on multiple types of marketing—such as search engine marketing and lead generation—these strategies must support each other. Read more...
Although many marketers believe search engine marketing, or SEM, is only about getting to the first page of search results, it also can greatly improve how you engage with leads and convert customers. SEM is focused on positioning your message where your prospects are looking for answers. SEM is an integral part of your marketing efforts and, in fact, has a very harmonious relationship with outbound marketing.
To help you get the most out of SEM, here are four ways your SEM strategy should help you gain leads:
1. Keywords. To reap the benefits of SEM for your business, set up your website for search engines to easily interpret what you do. Identify keywords (popular search terms) related to your overall topic or the topic of a specific page or blog post. Search word generators like Word Tracker and Keyword Discovery can help you find the right words. Include these words in your site copy, page URLs, as well as Alt tags for pictures and other HTML tags.
However, your goal shouldn't be to optimize your keywords just for search engines—optimizing them for your users can help focus the content and keep users more engaged. To improve their experience, don't overpopulate your website with keywords. Make it natural. Your message and overall experience are more important than content with a high volume of keywords.
Just as important: If there are too many keywords on a page, your audience will be confused as to the main point you are trying to make and Google won't know how to rank your page. For example, if you use keywords about SEM and content syndication on a single page, neither Google nor your readers will be able to easily interpret what you can do for them. Google will struggle to rank the page and your lead will abandon the page in confusion.
2. Blogs. Frequent blog posts improve search engine ranking. Companies that blog have 434% more indexed pages, greatly increasing their SEM potential. Share your team's expertise, whether it's about business technology trends you are tracking, deployment tips or customer successes. The more the content in your posts is aligned with prospective customers' needs, the more they will find you when searching for a solution.
When prospective customers get to your site, your content must engage them. Keep it personal. Talking about the benefits of your services will engage leads and drive them through your pipeline.
Good content also results in shares on social media sites. These peer referrals result in additional (and often the best) prospects. Even better, a side benefit of this increased traffic is higher search engine ranking.
4. Back-links. Another way to improve how your audience and search engines will view your content is to include back-links in your blogs to other content-rich articles. Make sure the links are on keywords to get optimum SEO benefit. As other sites start linking to your articles, it will improve how the search engines view your content.
The external links that you build through these efforts will help pull in leads from related websites and social media. Although search engines are the No. 1 source of traffic for content sites, these additional traffic sources can greatly increase your potential leads.
5. Retargeting. After prospects leave your site, you can still draw them back and engage them as they move through the buyer's journey with retargeting. A type of banner ad, retargeting is only directed at prospects who have previously engaged. For example, if you visited Marriott's website, banner ads would display on other websites—like The New York Times—about Marriott.
The premise of retargeting is that if prospects previously were interested, there is a greater chance of them still being interested. Given the buyer's journey is no longer linear, retargeting will keep you top of mind when prospects are ready to become buyers. While retargeting has a limited traffic volume, it also ensures that the prospects that return are truly interested in how you can solve a problem for them.
Great search engine marketing does more than get you found—it helps engage prospects when they are actively looking for a solution. It is another channel for reaching prospective customers. Structuring your online content to increase the potential for leads to find you can have only a positive impact on your business.
Learn how PartnerDemand can put SEM and other marketing services to work for you. Contact us at contact@partnerdemand.com. Follow us on twitter @PartnerDemand